3-(Dimethylamino)Propylchloride HCl
(CAS NO 5407-04-5)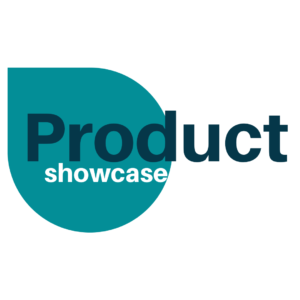 Darshan Pharmachem is a top-tier manufacturing and development company that specializes in providing a wide range of high-quality pharmaceutical drug intermediates to meet various requirements. Our extensive range includes 3-(dimethylamino)propyl chloride hydrochloride, (CAS No. 5407-04-5) and advanced intermediates of bulk drugs.

Located in the Ankleshwar industrial area, our state-of-the-art facilities are designed to provide clients with the best pharmaceutical products on the market. Our commitment to ensuring client satisfaction is second to none, as we strive to maintain our reputation as a leader in the industry.

We take pride in focusing on quality and efficiency. Our measures have made us a notable player in the healthcare industry. When choosing a supplier for pharmaceutical products, be sure to select us. Our high-quality API Intermediate is specially designed to meet varying needs. Trust us to provide the best services and products on the market.
"We pride ourselves on making and supplying high-quality3-(Dimethylamino)Propylchloride HCl and other chemicals globally, gaining recognition as a leading manufacturer in our country. We continually improve production techniques and use advanced scientific methodologies. All batches undergo rigorous quality control testing to meet industry standards. We are committed to providing unparalleled customer service and support."
When making chemicals, it's important to use the right ingredients in the right amounts. Darshan Pharmachem has a team of experts who make sure they use the correct proportions of ingredients when making 3-(Dimethylamino)Propylchloride HCl. They also oversee the whole process to make sure everything is done carefully and correctly. Darshan Pharmachem has many years of experience making chemicals and is well-known for producing high-quality chemicals that meet their clients' needs all over the world. They have a good reputation for making chemicals that are very reliable and of excellent quality. You can trust them to provide you with exactly what you need.
Darshan Pharmachem is a well-respected supplier of3-(Dimethylamino)Propylchloride HCl. We take great pride in providing high-quality products at reasonable prices. Our pricing decisions are made after carefully studying the market, ensuring that our prices are competitive. Our goal is to provide our clients with the best products and services, making Darshan Pharmachem the go-to option for all3-(Dimethylamino)Propylchloride HCl needs. We are dedicated to customer satisfaction and providing top-notch service, setting ourselves apart from our competitors. Choose Darshan Pharmachem today for quality and affordable products.
| | |
| --- | --- |
| IUPAC Name | 3-(Dimethylamino)Propylchloride HCl |
| CAS Number | 5407-04-5 |
| Molecular Formula | C5H12ClN•HCl |
| Molecular Weight | 158.07u |
| Melting Point | 143°C |
| Purity | 95-96% |
| Appearance | White Crystalline Powder |
| Usage | Agricultural Chemical intermediates |
| Country of Origin | India |
| Price | Request new Pricing at sales@darshanpharmachem.com |
| Payment terms | Cheque, Cash in Advance, UPI and Others |
| Minimum Quantity | 25kgs |
| Supply Ability | 10,000 kgs per month |
| Packaging details | 25kgs bags or drums |
| Delivery time | Within week |
| Certification | ISO 9001:2015 and StartupIndia |
| Sample availability | Mail us at darshanpharmachem@gmail.com |
| Brand | Darshan |
Most frequent questions and answers
Connect with us with these B2B Platforms