Perfection has no limits, and this is our way
Welcome to Darshan Pharmachem, a leading pharmaceutical API intermediate manufacturing company.
Founded in 2011, our mission is to provide high-quality and innovative API intermediates to the pharmaceutical industry. We are dedicated to meeting the ever-changing needs of our customers and ensuring the safety and efficacy of our products.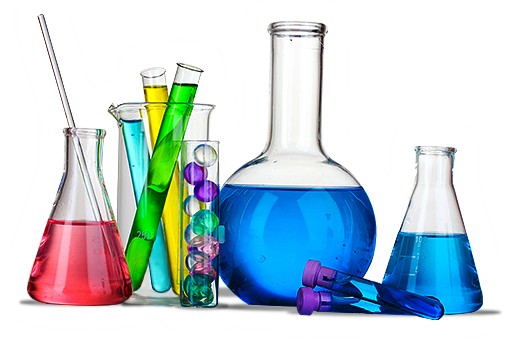 Darshan Pharmachem Pvt. Ltd. continuously engaged in developing Advanced Intermediates through R&D using innovative technologies, taking full advantage of our core competencies, equipment and facilities. Our innovative team of experts has a proven track record in process development, process optimization and scale-up in a timely manner by knowledge of their superior chemistry and problem-solving skills coupled with our many years of experience, which help us in rendering value in terms of cost, speed and quality and we do so adhering to the highest standards of ethics and integrity.
Our state-of-the-art manufacturing facilities are located in Ankleshwar and are compliant with cGMP and ISO standards. Our team of experienced chemists and quality assurance experts work tirelessly to ensure the accuracy and consistency of our products. In addition to our manufacturing capabilities, we also offer custom synthesis and process development services to our customers. We are committed to providing personalized solutions and working closely with our customers to meet their specific needs.
We are proud to be a trusted partner to many leading pharmaceutical companies around the world. We look forward to continuing to provide our customers with the highest level of service and quality products.
Darshan Pharmachem (P) Ltd
We also work with an efficient and professional team, which is market savvy and capable of adapting to the demands of the business. We concentrate on your requirements and entrust all your outsourcing hassles to our experienced hands to supply High-Quality APIs at Competitive prices complying with Stringent regulatory requirements.
Highly Enthusiastic and experienced team with technical experience and expertise.
Benchmark quality.
Partnership and collaboration.
Focus on innovation by modernization and optimization.
Cost-effective process development.
Continuous learning and knowledge sharing.
Environmental safety and social responsibilities.
Our company wishes to develop the international and domestic market with the masses of old and new customers together on an equal and mutually beneficial basis. With a frank and friendly attitude, we will welcome the traders at home and abroad to consult, invest and cooperate with us based on mutual reciprocity and mutual benefit in order to seek mutual development.
We are committed to norms and standards including ISO 9001:2015, and current GMP and GLP compliance in action and spirit to provide excellence to our customers, accepting that committed delivery and quality create durable competitive advantages for our customers.
The quality assurance department checks the observance of GMP guidelines and regulations during development, storage manufacturing, packing, testing and distribution, reviews all product documentation before release for sale, supports DMF filling and prompt handling of customer queries makes us a partner of our customer's choice.
If you have questions or suggestions please contact
Mr. Rasik Dobariya
Founder & DIRECTOR
Our Founder and Director Mr. Rasikbhai Dobariya, hold the degree of Bachelor's in Commerce (B.Com), Master's in Commerce (M.Com) and LLB. He founded the company Adarsh Dye Chem in 1994 and  Darshan Pharmachem in 2008 and has been Director since late 2008.
Dr. Jitendra Dobaria
Managing Director
Our Managing Director, Dr Jitendra Dobaria, holds the degree of Bachelor's in Science (B.Sc Chemistry), Master's in Science (M.Sc Chemistry) and Doctor of Philosophy (PhD). He is the Managing Director of Darshan Pharmachem. Director since late 2011.
Mrs. Rasila Dobariya
Women
Director
Our Women Director, Rasila Dobariya, spouse of Rasikbhai Dobariya. She has been a Partner at Adarsh Dye Chem as well as Women Director at Darshan Pharmachem from late 2011.
Mr. Kenil Dobariya
Young
director
Our Managing Director, Kenil Dobariya, has a bachelor's degree in Chemical Engineering from the Sardar Vallabhbhai National Institute of Technology Surat (SVNIT). He is currently doing post-graduation at the University of Maryland (UMCP), Washington D.C., United States.
We are committed to the safety & health of our employees & a clean environment. We firmly believe that the safety of persons, plants and products is as important as production, productivity and profits to this end, we will ensure that employees work only under safe conditions.
We are committed to conserving resources in areas of electrical energy, chemicals, oil and water by minimizing process waste and promoting recovery and recycling of materials, whenever possible.
Find us on
TradeIndia
IndiaMART
ExportersIndia
Justdial
Kompass_India
Molbase
JDMart
Dial4trade
Sulekha